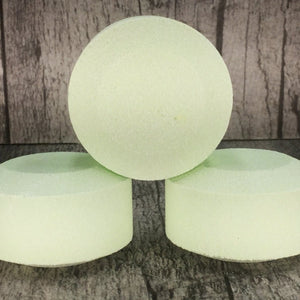 lake house naturals
Shower Steamer-Eucalyptus & Peppermint
Regular price
$4.50
$0.00
Unit price
per
If you prefer a shower to a bath, shower steamers are a great option. They're made with baking soda and citric acid, just like bath bombs. But rather than placing them into a tub, the steamer is placed on the floor of the shower. The water activates the fizzing action and releases the essential oils into the air. Eucalyptus & Peppermint brings an awakening to your senses and especially helps as a decongestant when you have the sniffles.
-MIX AND MATCH YOUR FAVOURITE SCENTS
80g each

Baking soda, food grade citric acid, corn starch, tapioca starch, natural color, essential oils and/or fragrance oils
Shower Bombs
Love them! They smell great and don't leave any type of film. Could easy last 3 or 4 showers. Unless your like me and love long ones.
Literally made my shower 10X better! Obsessed with the shower steamers.
they are my favourite to!
---